Hello everyone and welcome to the December STAMPlorations Stencil Challenge reminder post. What´s it all about? It´s just a reminder that there is still enough time for you to play along with us and also an inspirational boost, in case you were looking for one.
For this reminder post, I´ve again created an art journal page. I know I´m repeating myself, but I just enjoy creating in my journal recently. Here is my inspiration project:
I so so enjoyed making this one! I´ve got all the fun stuff going on this page: stenciling with paste, acrylic markers, gelli printed tissue paper, stamping!
I´ve first added the Evolution stencil pattern onto the page with texture paste. Then I´ve painted the whole page with Distress Paint. Next I´ve added some liquid watercolour splodges (really just hues!) onto the background. After that I took a gel press printed tissue paper, stamped the figures onto it and then fussy cut and adhered them with Gel Medium onto the page. For finishing touches I fussy cut some crowns, added stamped stentiments with black ink and scribbled here and there. AND for finishing touches I wanted to highlight the stencil pattern, so I painted and outlined it with white and green Posca pens.
I had a really great time creating this page – now it´s again your turn. By now you know that you need to play by the rules to be eligble for the prize and that you can create anything, just as long as you use a stencil for it.
Hop over to the STAMPlorations blog to see what the other DT girls created and then play along yourself! Hope to see you there!
Happy stenciling,
xxx, Sanna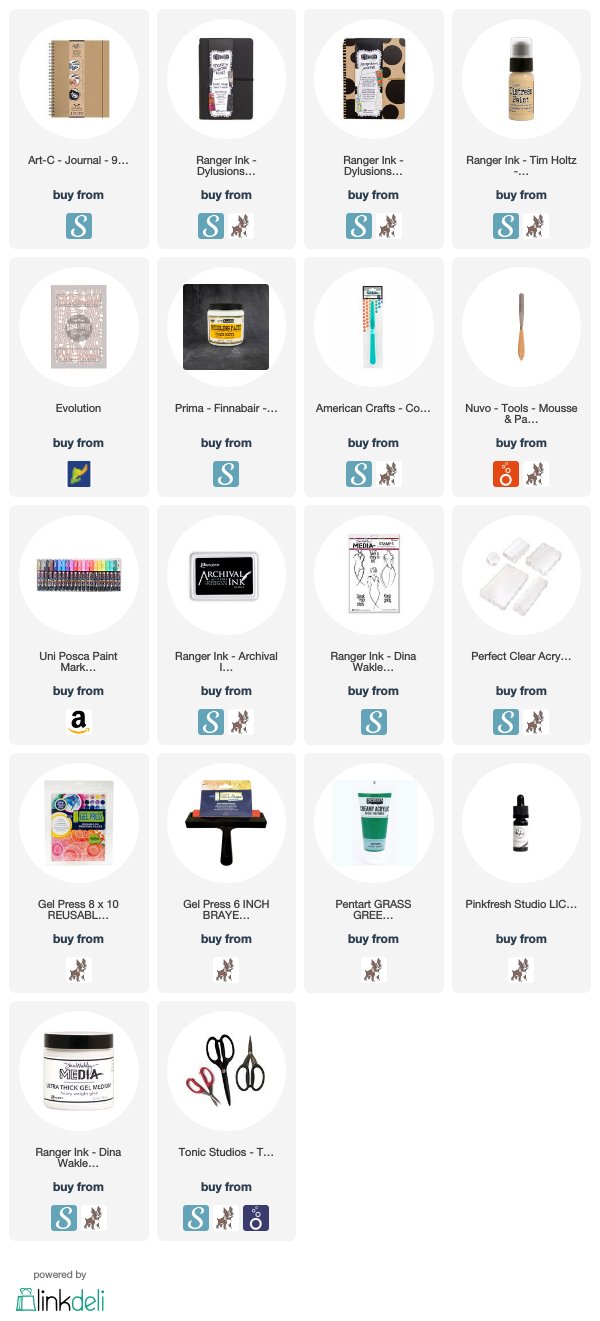 Supplies: